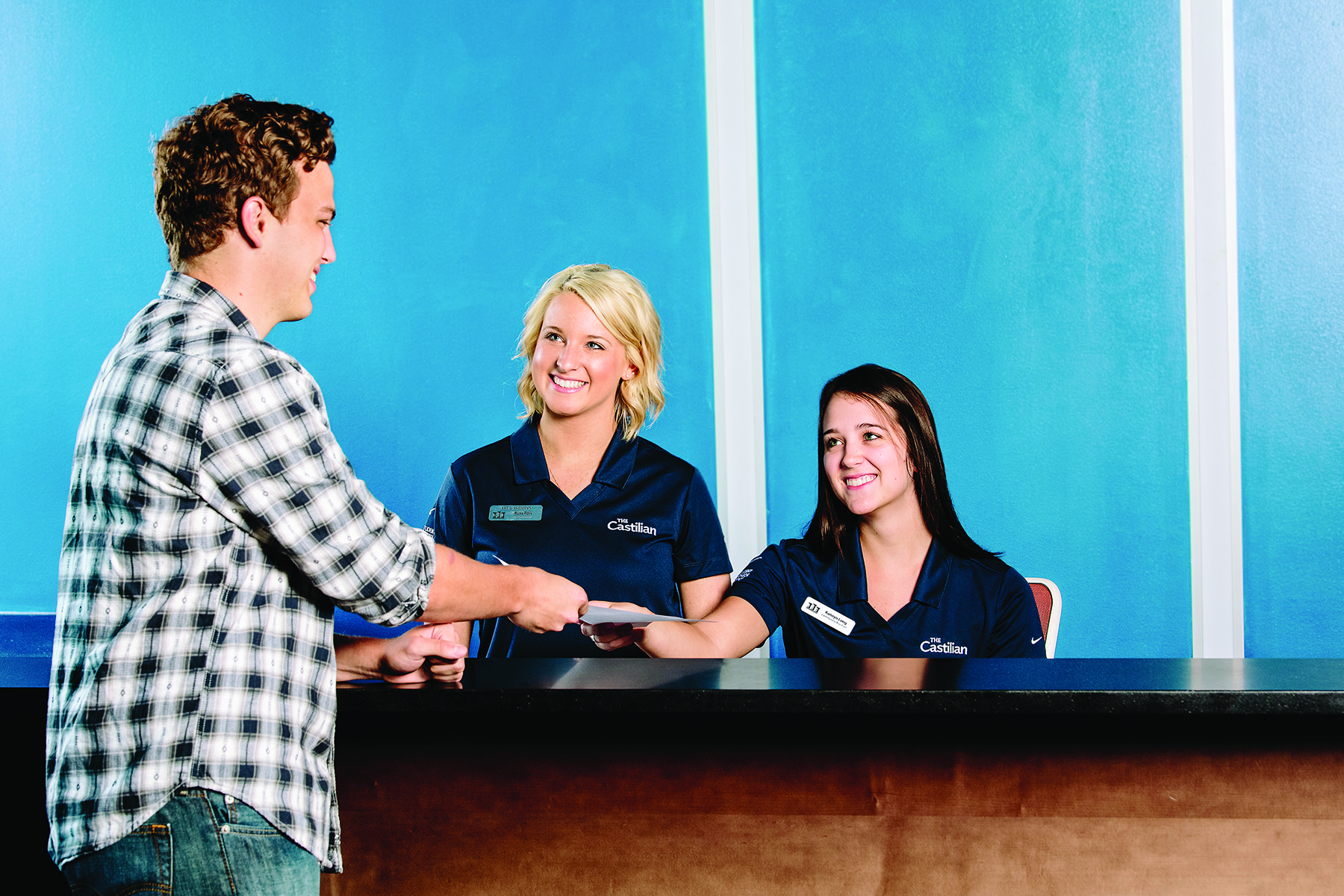 Maximize Your Move-In Experience
Maximize Your Move-In Experience
For many college students, we know that packing up and settling into a new "home away from home" can be mixed with both overwhelming and exciting emotions. That's why ACC has dedicated teams focused on preparing every bedroom, study space and outdoor area for residents to feel immediately at home!
We want to welcome all students with a few helpful tips to ensure a seamless transition into your new community.
TIP 1: DEVELOP A PLAN
Create a move-in day plan and discuss expectations with your parents or those helping you.
Write down a list of everything you need to pack and items you need to still purchase once arriving.
Review your community's rules, regulations and handbook.
Schedule a meeting with your roommate to plan household responsibilities and needed supplies.
Set up your community portal account for easy autopay options and maintenance requests.
TIP 2: GET TO KNOW YOUR COMMUNITY & SURROUNDINGS
We encourage residents to contact the property to:
Schedule a tour to become familiar with hours of operation and walk through amenities such as the academic success center, media and game rooms, the fitness rooms, clubhouse and outside courts.
Should you need to have items delivered in advance, make sure that all deliveries are addressed to your name and unit number to avoid any confusion. Note: most mailboxes are located on the first floor of every building with one mailbox assigned per unit.
Register your vehicle and receive a parking decal.
Request information on renter's insurance from your local office beforehand.
TIP 3: MEET THE TEAM & ASK QUESTIONS
Our team is here to help...always!
Introduce yourself to our Community Assistants - they are full-time students working at our communities and will be your best point of contact for: lockouts, maintenance requests, roommate concerns, 24-hour community assistance, and fun resident events.
Follow your property on social media to stay up to date with community staff, events and local info.
Know that managers provide an open-door policy and keep the day-to-day operations of the community running smoothly and can address any of your concerns.
Our incredible maintenance staff works hard to keep our communities beautiful. If you see something that needs to be addressed, please let us know by calling the office or submit a service request via your resident portal.
We are here to help! Always feel free to contact us with any questions and/or feedback with your local team via phone, email, or by visiting the front office. And opting in for text notifications is a great way to get real-time information.
Become part of the American Campus team!
For more opportunities to work at ACC or one of our properties, please visit our Careers page. We're committed to creating rewarding careers for our team members from day one.
View All Available Opportunities