Flamingo Crossings Village
Orlando, FL
Serves:

Beds: 10400
Location: on-campus
Developer: American Campus Communities
Architect: Niles Bolton Associates
General Contractor: FaverGray

Developed, Owned and Managed
Flamingo Crossings Village
American Campus Communities and Walt Disney World have embarked on an innovative partnership to provide purpose-built housing for participants in the Disney Internships & Programs. The 10,400-bed community will feature a variety of modern floor plans with private and shared accommodations designed efficiently for comfort and study – all at affordable price points.

Program participants will have access to 50,000 square feet of state-of-the-art community amenities designed for academic and personal success, including resort-style swimming pools, fitness centers, meeting and event space, spacious courtyards and social lounges. In addition, the community will include a 25,000-square-foot Disney Education Center, providing unprecedented integration for program participants to engage in 'uniquely Disney' learning experiences and the ability to earn credit hours in college coursework. Program residents will also have access to resources for academic success, including group and private study rooms, computers with free printing, and Wifi.

The project will be owned under ACC's American Campus Equity (ACE) program, which provides high quality housing to organizations and universities without the use of their funds or taxpayer dollars. ACC broke ground on Phase I in December 2018 and will deliver 1,600 beds in 2020 and completion expected in 2023.

Featured
Communities
---
Check out the range of housing options American Campus has provided to residents across the nation.
View MORE ACC COMMUNITIES

Urban community designed for student success.
Delivered in partnership with Northeastern University, LightView is a LEED Platinum, high-rise community designed with students in mind. The community reflects and supports its environment, featuring art and murals by local artists, as well as a local and black-owned fast-casual restaurant in the ground floor retail space.
Modern. Green. Affordable.
Plaza Verde represents a key milestone in the UCI-ACC partnership that addresses green living and affordable spaces for residents, demonstrating the University's unmatched commitment to sustainable living and achieved LEED Gold Certification. Home to more than 1,400 residents, Plaza Verde is a 5-story, modern community designed for student success.
Contact Us
Want to know more? Let us know. We're ready to answer all of your questions.
Contact us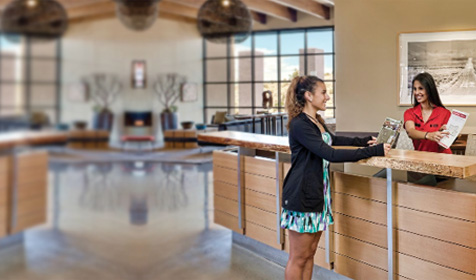 For Universities
We're here to help. We'd love the opportunity to discuss your unique vision and how ACC can help you bring it to life.
Learn more
For Owners and Developers
When you partner with ACC to sell, build or finance student housing, it's a win-win.
Learn More