Casas del Rio
Albuquerque, NM
Serves:
University of New Mexico
Built: 2012
Units: 283
Beds: 1028
Location: on-campus
Management Start Date: 2012
Financing: ACE
Developer: American Campus Communities
Architect: Todd & Associates
General Contractor: Hardison/Downey Construction

Developed, Owned and Managed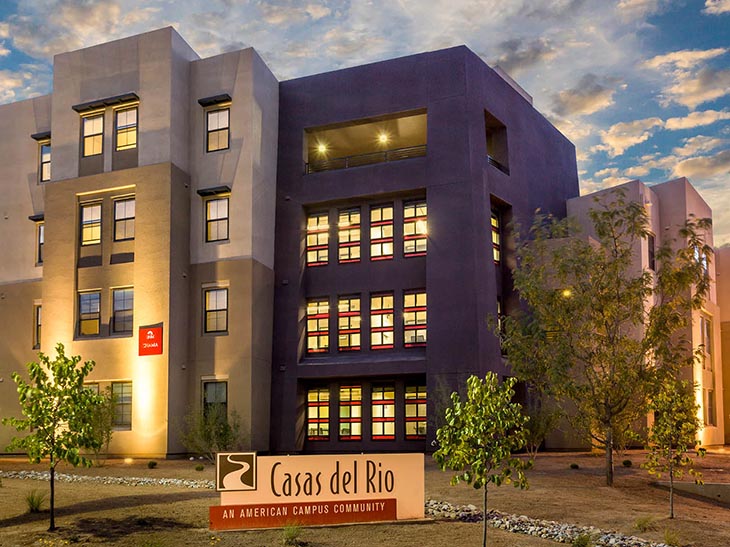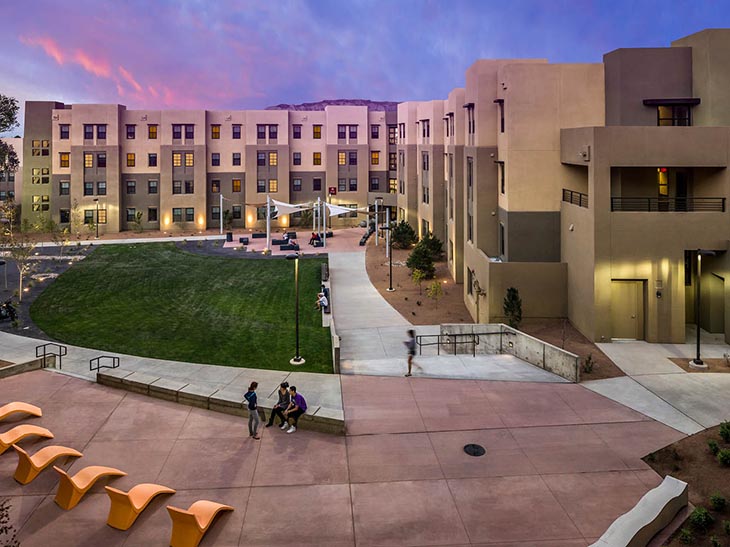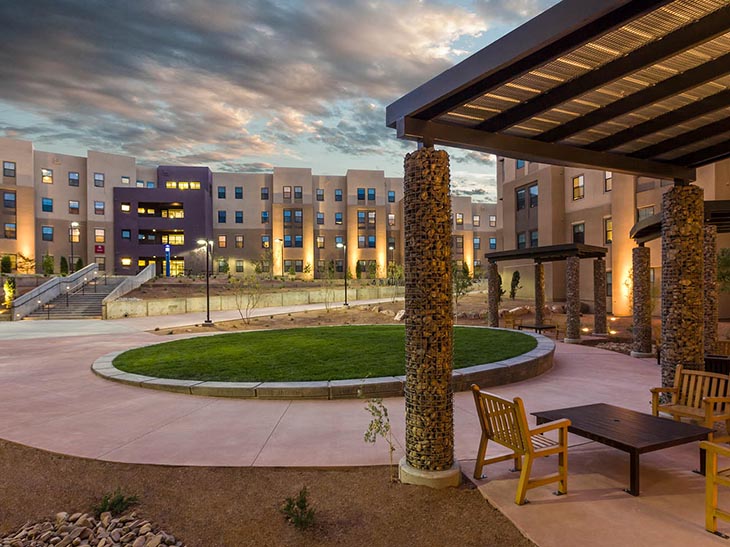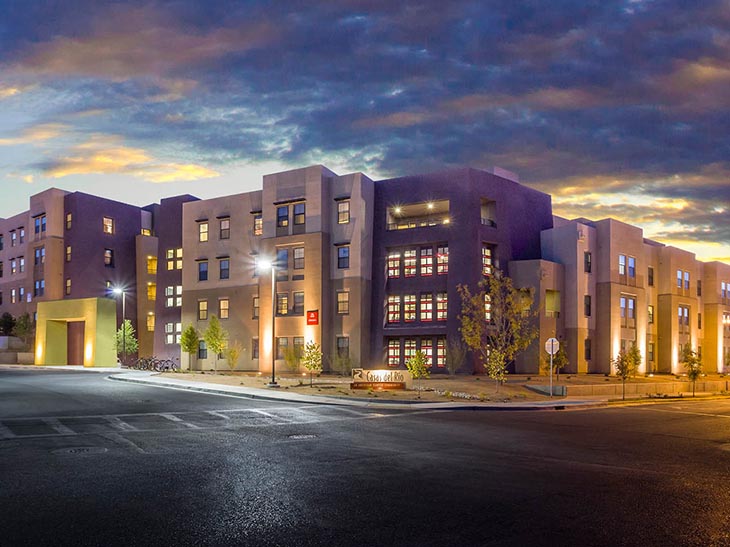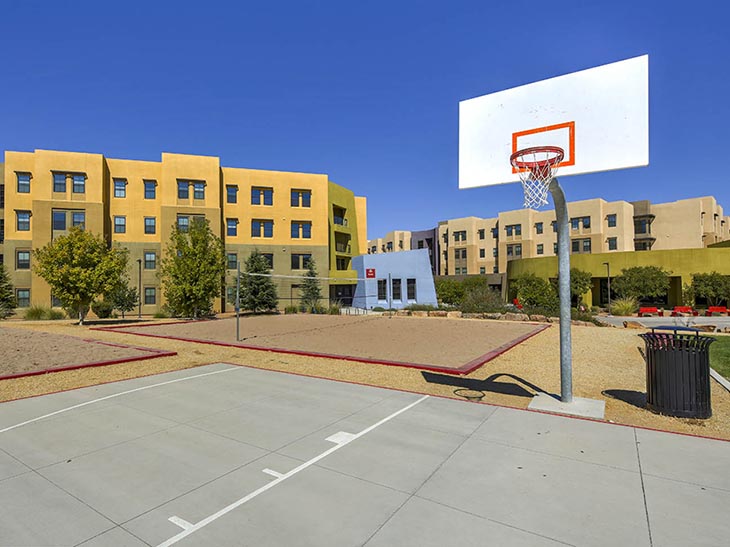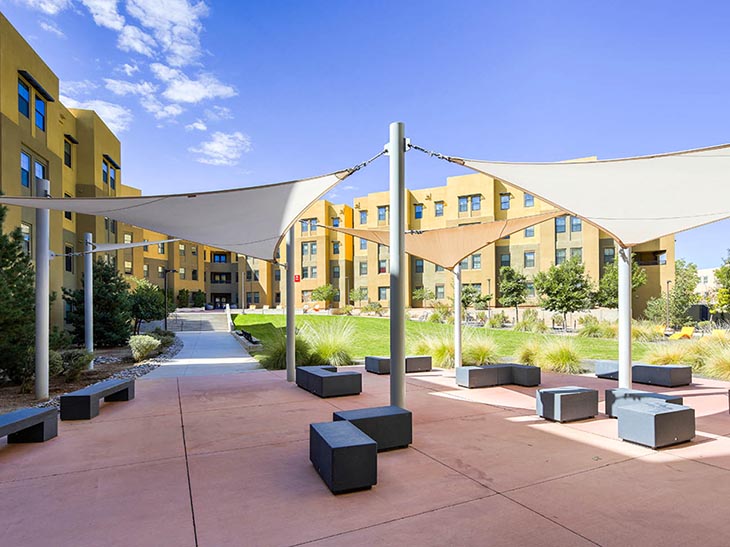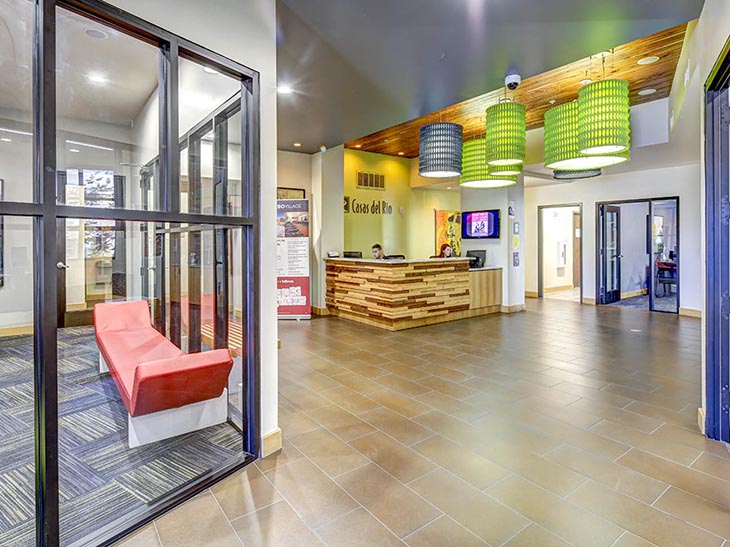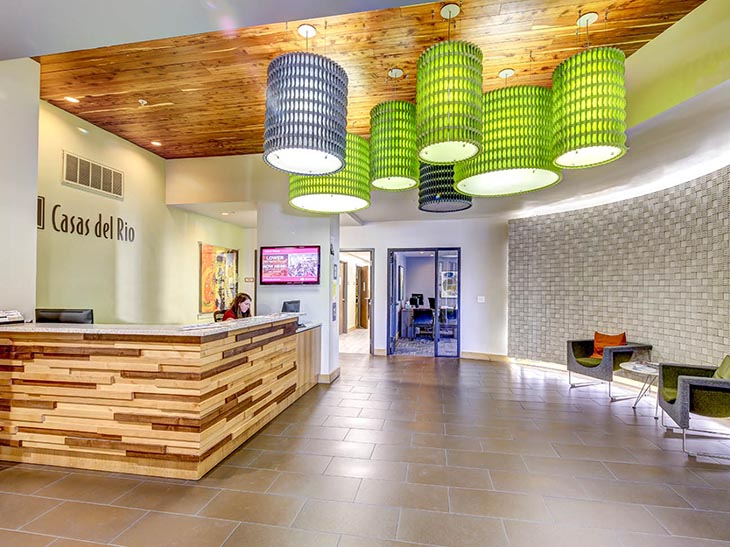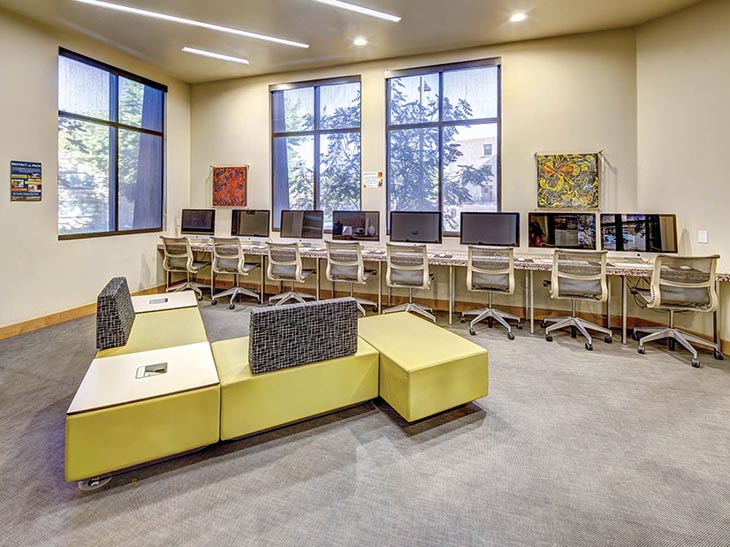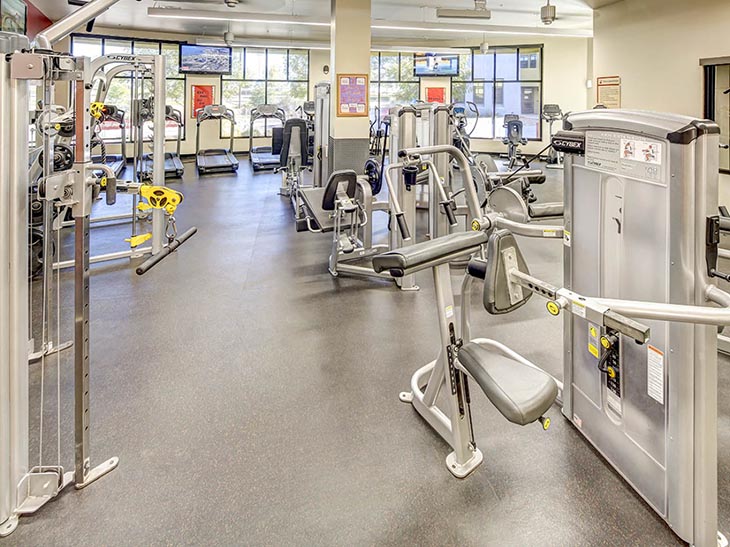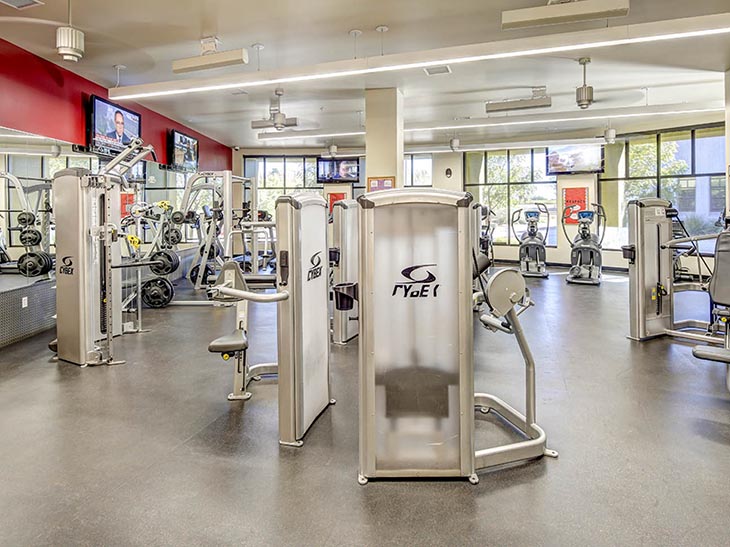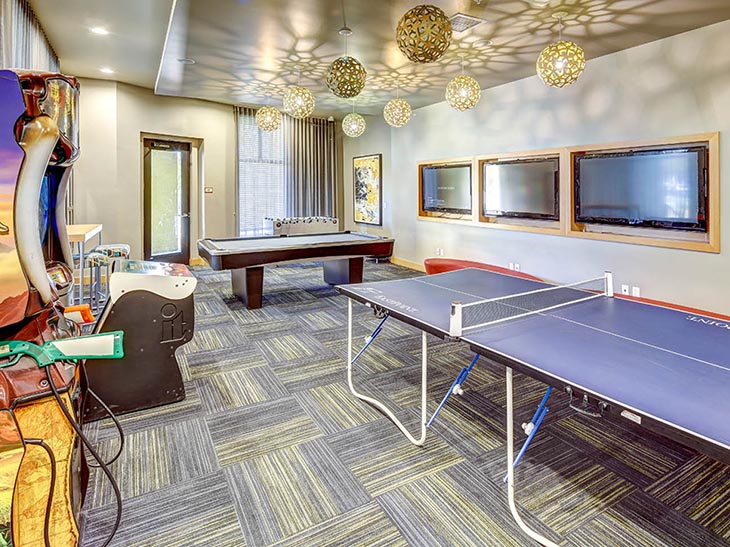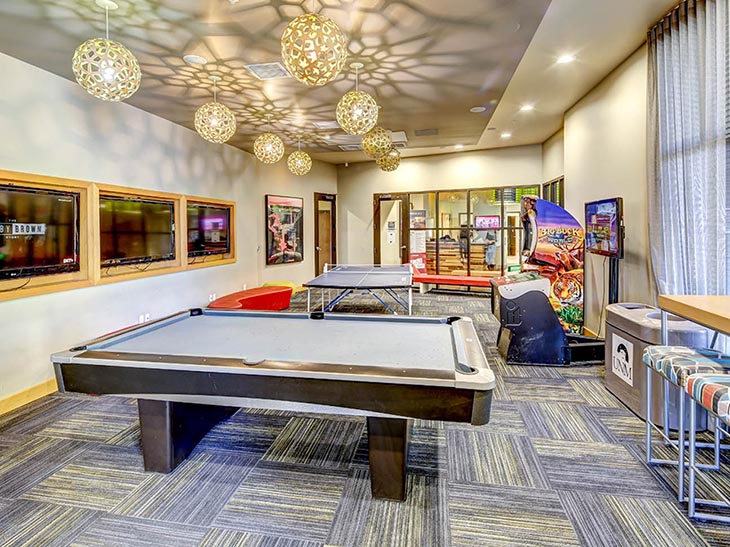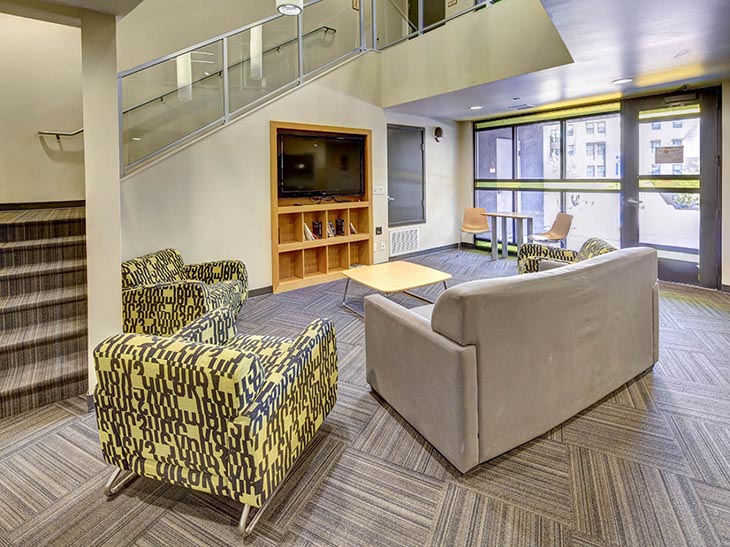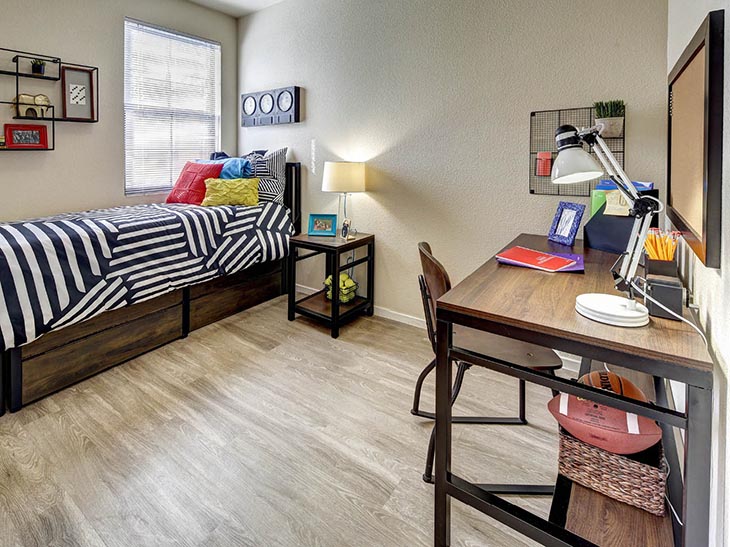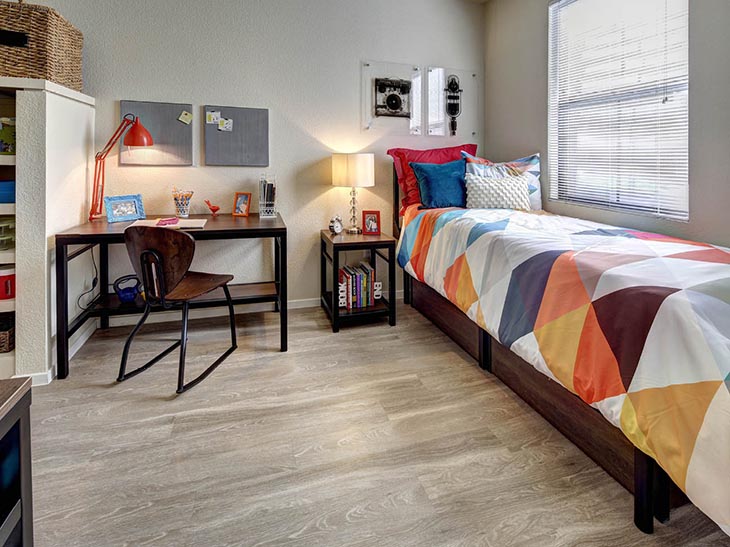 Featured
Communities
---
Check out the range of housing options American Campus has provided to residents across the nation.
View MORE ACC COMMUNITIES

Urban community designed for student success.
Delivered in partnership with Northeastern University, LightView is a LEED Platinum, high-rise community designed with students in mind. The community reflects and supports its environment, featuring art and murals by local artists, as well as a local and black-owned fast-casual restaurant in the ground floor retail space.
Modern. Green. Affordable.
Plaza Verde represents a key milestone in the UCI-ACC partnership that addresses green living and affordable spaces for residents, demonstrating the University's unmatched commitment to sustainable living and achieved LEED Gold Certification. Home to more than 1,400 residents, Plaza Verde is a 5-story, modern community designed for student success.
Contact Us
Want to know more? Let us know. We're ready to answer all of your questions.
Contact us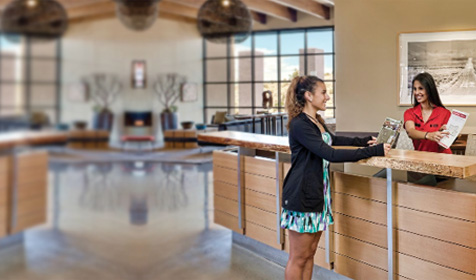 For Universities
We're here to help. We'd love the opportunity to discuss your unique vision and how ACC can help you bring it to life.
Learn more
For Owners and Developers
When you partner with ACC to sell, build or finance student housing, it's a win-win.
Learn More