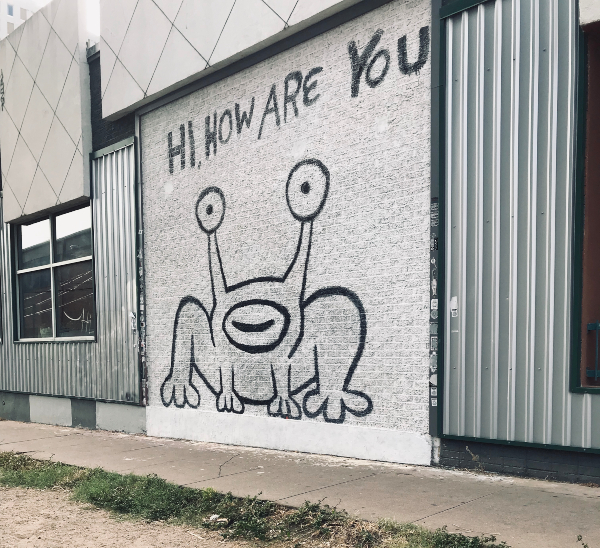 Teaming Up with the Hi, How Are You Project
Teaming Up with the Hi, How Are You Project
At American Campus Communities, we focus on creating more than just a place to live. Our communities are designed to help students flourish personally and academically. This includes sparking meaningful conversations around mental health and wellness for students. According to the National Alliance on Mental Health Illnesses: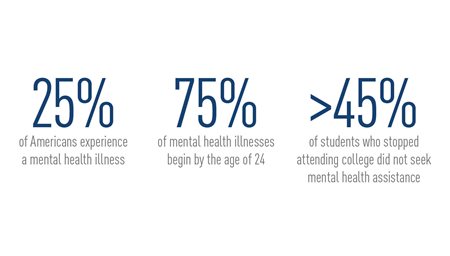 PARTNERING WITH HI, HOW ARE YOU PROJECT
We believe in creating a framework that raises awareness and fosters a culture of open dialogue at our communities on campuses across the nation. Partnering with the non-profit foundation,
Hi,How Are You Project
is a guiding tenet for our Residence Life program, which offers events and information on health and wellness as key topics in all of our facilities.
The goal of this partnership is to help end the stigma attached to mental health. Asking residents, friends, co-workers or loved ones "Hi, how are you?" is a simple step toward starting a conversation about their well-being and letting them know someone cares.
While our Community Assistants are not counselors, they are resources. Specifically the Hi, How Are You Project trainings help our staff:
Recognize signs of mental distress in residents and coworkers

Use the tools provided on how to respond and be a resource for pointing residents in the right direction to get help.

Proactively identify opportunities to build community, promote personal connection and mental wellness

Look for ways to partner with universities to use established campus resources.
ABOUT THE HI, HOW ARE YOU PROJECT
The Hi, How Are You Project is a non-profit organization created to fund research, events, thoughtful media content, and comprehensive training programs to start new conversations around mental health issues. It is inspired by musician and artist, Daniel Johnston, who passed away in 2019 after struggling with mental health issues for many years. His famous artwork "Jeremiah the Innocent," a mural bearing the question "Hi, How Are You?," is found on the Goodall Wooten building at the University of Texas at Austin. American Campus Communities purchased the building in 2018 to renovate into an additional student resident community in our hometown headquarters.
Upcoming Events
January 22nd: Hi, How Are You Day 2021 Happy Habit-a-thon
Register here!

May 2021: Mental Health Awareness Month
Learn More
Register for the Hi, How Are You Day 2021 Happy Habit-a-thon!

​Check out our blog on our partnership's 2020 concert fundraiser, Hi, How Are You Day!
Become part of the American Campus team!
For more opportunities to work at ACC or one of our properties, please visit our Careers page. We're committed to creating rewarding careers for our team members from day one.
View All Available Opportunities