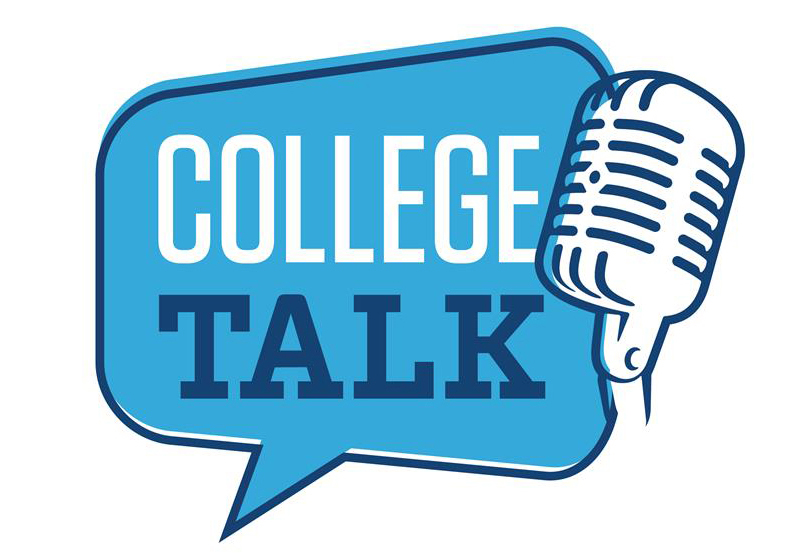 Let's Get Into Some College Talk!
Our New Podcast Series Dives into College Living with Insights from Students, Parents and University Leaders Across the Country
This fall, American Campus Communities launched a brand new podcast series, College Talk, where students, parents and university leaders share their best practices in succeeding academically and personally during the college experience.

Each podcast episode, hosted by ACC training specialist Anthony Raad, brings together these voices to discuss ways parents can support their students from a variety of topics that can help impact college success.
Episode 1: "Back in Class," shares expectations and excitement about heading into college life following a year of quarantine, campus closures, and online learning. Guests include Dr. Julie Leos, Assistant Dean of Students and Director of Residential Education at the University of South Florida, Katy Berny, Junior at Kennesaw State University and Julie Weisen, parent of three college students.
Episode 2: "Be Safe, Be Smart On & Around Campus," includes Chief of Police, James B. Dixon and Sergeant Daniel Benitez of Texas State University to discuss student personal safety on and around campus. Together, they bring a combined 50 years of on-campus law enforcement experience.
Episode 3: "Community Building on Campus" features guest Chris Heasley, an assistant professor of educational leadership who discusses how to engage with students in a meaningful way, providing new perspectives and tools regarding community building.
Episode 4: "Mental Health On College Campus," where mental health experts from university mental health services in psychiatry and a parent who has personally navigated the issue with her children, explore the topic of mental health on college campuses and the 2021 College Fall 2021 Mental Wellness Survey findings in partnership with the Hi, How Are You Project.
Episode 5: "Be Safe, Be Smart - Technology Edition," As a follow up to our on-campus safety discussion, College Talk episode 5 dives deeper into how students can protect their cyber security with best practices from Lieutenant J. Wayne Baker and Captain Richard Wooten from the Florida State University Police Department.